What is a VPN?
A VPN, or virtual private network, is a secure tunnel between your device and the internet. VPNs protect you from spying, interference, and censorship.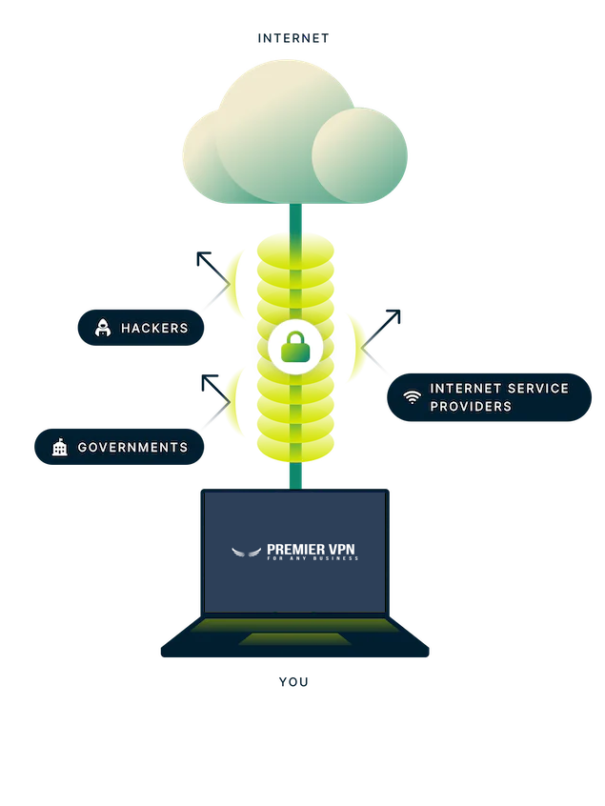 What does a VPN do for my internet security?
A VPN (virtual private network) is the easiest and most effective way for people to protect their internet traffic and keep their identities private online. When you connect to a secure VPN, your internet traffic goes through an encrypted tunnel that nobody can see into, including hackers, governments, and your internet service provider.
Benefits and advantages of VPN
VPNs have many benefits and advantages some of which are listed below
If privacy/security is important to you, you should use a VPN whenever you connect to the internet. A VPN app runs in the background of your device so it won't get in the way while you use other apps, stream content, and browse the internet. And you'll have peace of mind knowing your privacy is always protected.
Ready to level up your security? Reach out.