This guide will show you how to install OpenVPN for Android onto your Firestick in a few simple steps:
First, fire up your Amazon device, and scroll across to settings.
Then scroll down and across to My Fire TV.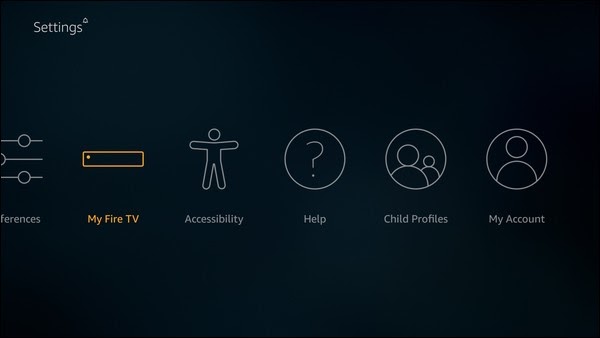 Click on My Fire TV, and scroll down to Developer Options.
Click Developer Options, and click ADB debugging to turn it on.
Click down to Apps from Unknown Sources.
Click, then click Turn On to confirm that you want to install outside apps.
Now click the HOME button on your remote to return to the home screen.
Scroll and click on the search icon.
Type in downloader. As you type it in, search results will appear below. When you see Downloader, scroll down.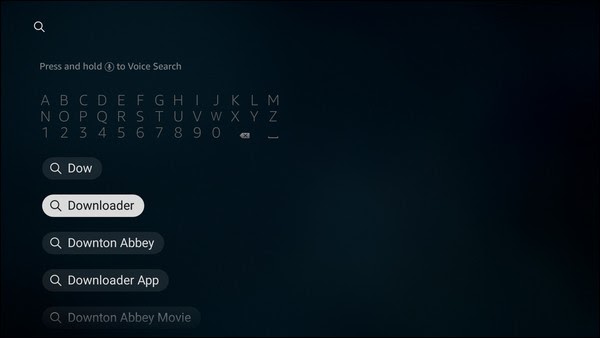 Click on Downloader, and you will be taken to this screen.
Click on Downloader, then click GET or Download.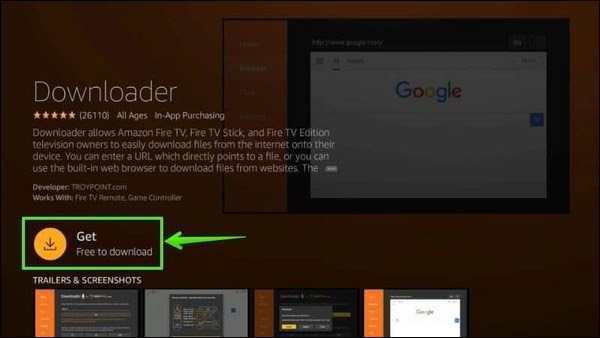 Let it download and install. Then, click open when it appears.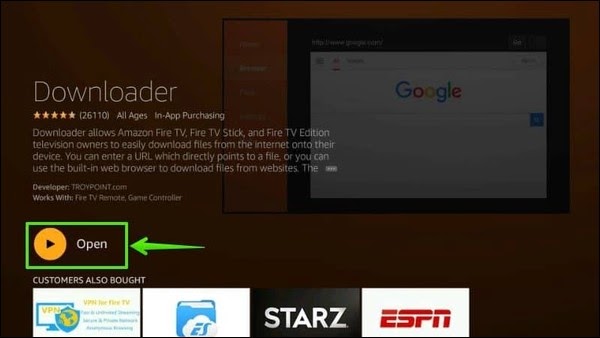 You will be presented with a Quick Start guide when the downloader opens. Please read it, then click the OK button to use Downloader on your Amazon device.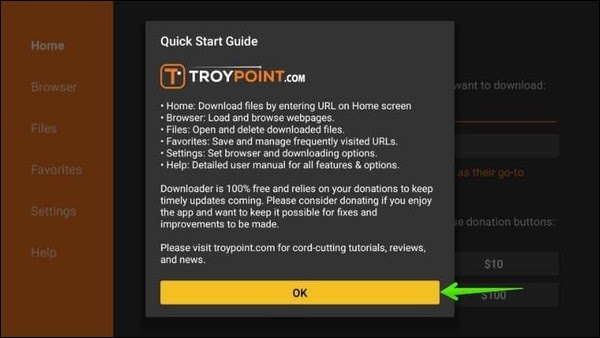 Scroll up to Home, click, then scroll again to get to the address bar.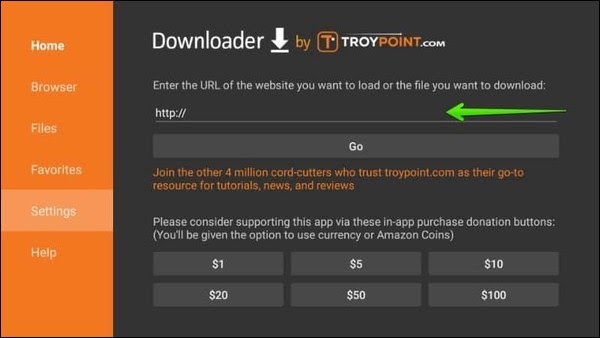 Click and enter this address: http://plai.de/android/
Scroll down and click Go.
You should then be taken to this website.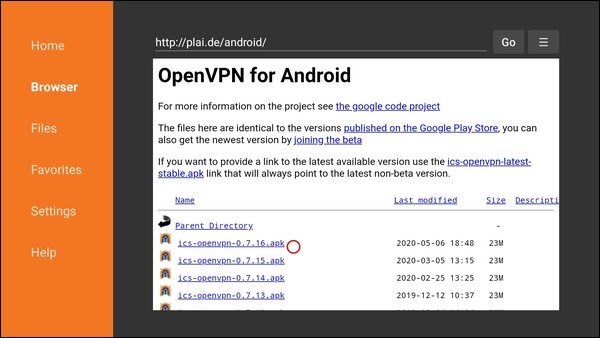 Select the very top APK file on the list just under "Parent Directory."
At the time of writing this guide, the latest version is the ics-openvpn-0.7.43.apk.
When you click the file, the download will start.
Then you will be presented with an install prompt.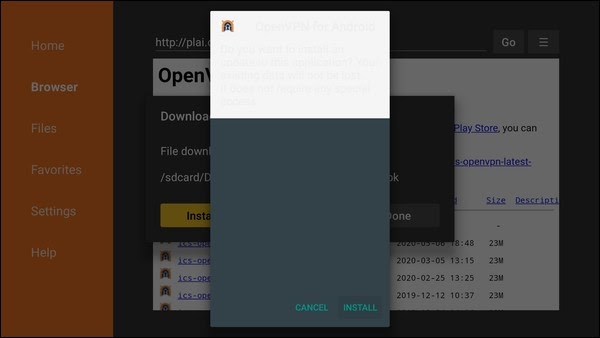 Let the installation complete, and then open the app.
Once OpenVPN for Android is opened, do the following:
First, click the download icon from the top right-hand corner.
Second, you will be presented with a box that says "Import from Remote Server." Click URL
Third, enter your config URL, for example: https://premiervpn.net/ovpn/myconfig.conf (this will be given to you on signup).
Fourth, leave the username and password fields blank and click the "Import OpenVPN configuration " button at the bottom."
Fifth, set a profile name and click the tick at the top right-hand corner.
Sixth, Once back to the main screen, select the profile and press the main remote button to connect.
You should now be connected to your Dedicated VPN.
Please let us know through our support desk if you have any issues.